The Arrive Alive Road Safety website strives to provide information to vehicle owners and drivers on aspects that could enhance their safety on the road. Proper vehicle maintenance and close attention to aspects such as tyre safety, wheel balance, wheel alignment and shock absorbers are required!
It is important that vehicle safety experts and mechanics be approached in the event of highly technical concerns such as mechanical and steering failure. It is however also important to the driver to be alert to the behaviour of his vehicle and possible indicators that components might need to be replaced.
How do I identify worn shock absorbers?

Gabriel, a leader in the manufacturing of shock absorbers and a company well known for manufacturing shock absorbers for South African conditions has provided a few warning signs to vehicle owners enabling them to identify when their shock absorbers might need replacement:
Here Are Some Guidelines for Identifying Worn Shocks: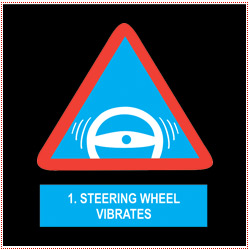 If your steering wheel vibrates, this is a possible sign that you could have worn shock absorbers. The extra movement of the suspension causes strain on the steering components and suspension.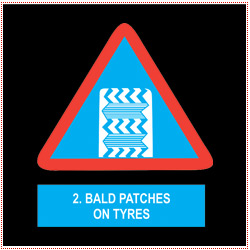 Worn shocks absorbers can make your vehicle's tyres bounce. This in turn can create bald patches on the tyres. Bald patches are dangerous and affect the performance of the tyre.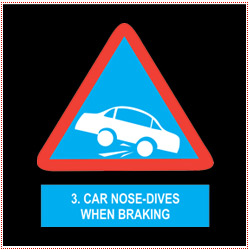 Braking with worn shocks can result in your vehicle nose-diving.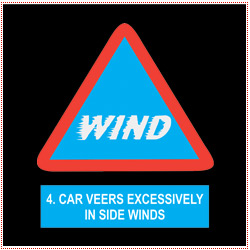 In strong winds it will be more difficult to control your vehicle. Your vehicle will veer in side winds and is especially at risk on bridges, cliffs and narrow roads.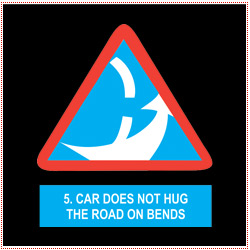 Your vehicle will not hug the road on bends. This can make the car swerve uncontrollably, and especially at higher speeds.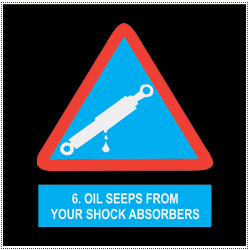 Leaking oil is another indicator of a worn shock absorber. If the shock is leaking oil you need to replace the shock immediately because the less oil in the shock, the less resistance there is through the valves.
On rough road surfaces worn shock absorbers can make the car's wheels bounce. Worn shocks can also place severe stresses on the wheel bearings and suspension components, not to mention the increased risk of an accident.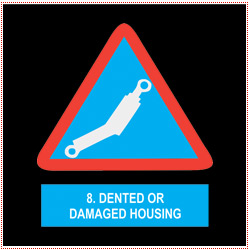 Dented or damaged shocks can be caused by outside forces such as stones. This can lead to the restriction of oil between the inner and outer tubes, resulting in poor performance of the shocks.
Also View:
Shock Absorbers and Safety on the Road